UMX Purse Lights, Handbag Light Supplies and Universal Strings.
Those high quality and compact size purse lights are great add-on for your designer handbags, or designer purses. The universal string are great for hanging you small charms, beads, jewelries, tassels or any small decorative fashion accessory to your purses.
HOME, Magnetic Snaps, Purse Feet, Handbag Hooks, Handbag Chains, Beads, Corners, Hinges, Latches, Cigar Box Purse,
Purse Rings, Purse Straps, Fabric Supplies
HH-P4xx-1~22, HH-P4xx-23~46, HH-P4xx-47~92, HH-P4xx-94~143, HH-P4xx-180~216, HH-P4xx-230~277, HH-P4xx-284~291,
Pumpkin-Beads-Series, Love-Heart-Series, Wooden-Beads-Series, Bare-Beaded-Handle-Frames

Pricing: Purse Lights, Universal Strings, Cell Phone Straps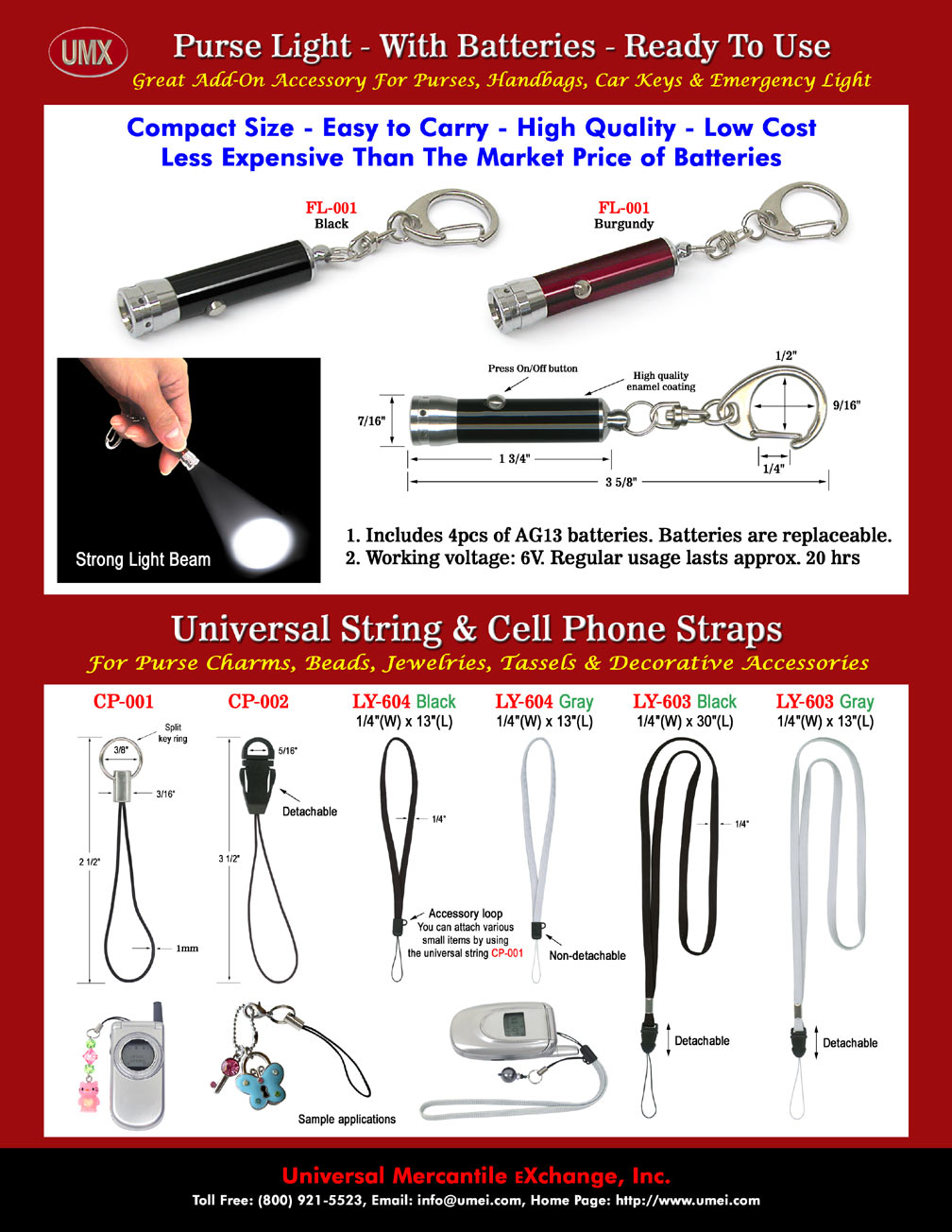 ---
You are viewing UMX > Handbag, Purse, Cigar Box > Strap Supplies > Ez-Adjustable Handbag Straps and Printed Handbag Straps.
---

Contact : info@umei.com