UMX Wooden Handbag and Purse Handle
Stylish Nature Color Wood Beads Series.
For fashion purses, handbags, cigar box, cigarbox and jewelry box. With easy to install loop hook hanger end-tips for straps or with cigar box style end-tips(just add -CB to the end of model number to designate cigarbox style).
HOME, Magnetic Snaps, Purse Feet, Handbag Hooks, Purse&Handbag Chains, Bamboo Toggle Buttons, PRICING
Catalogue 1, HH-P4xx-1~22, HH-P4xx-23~46, HH-P4xx-47~92, Pumpkin-Beads-Series,Love-Heart-Series, Bare-Beaded-Handle-Frames
Wooden-Beads-Series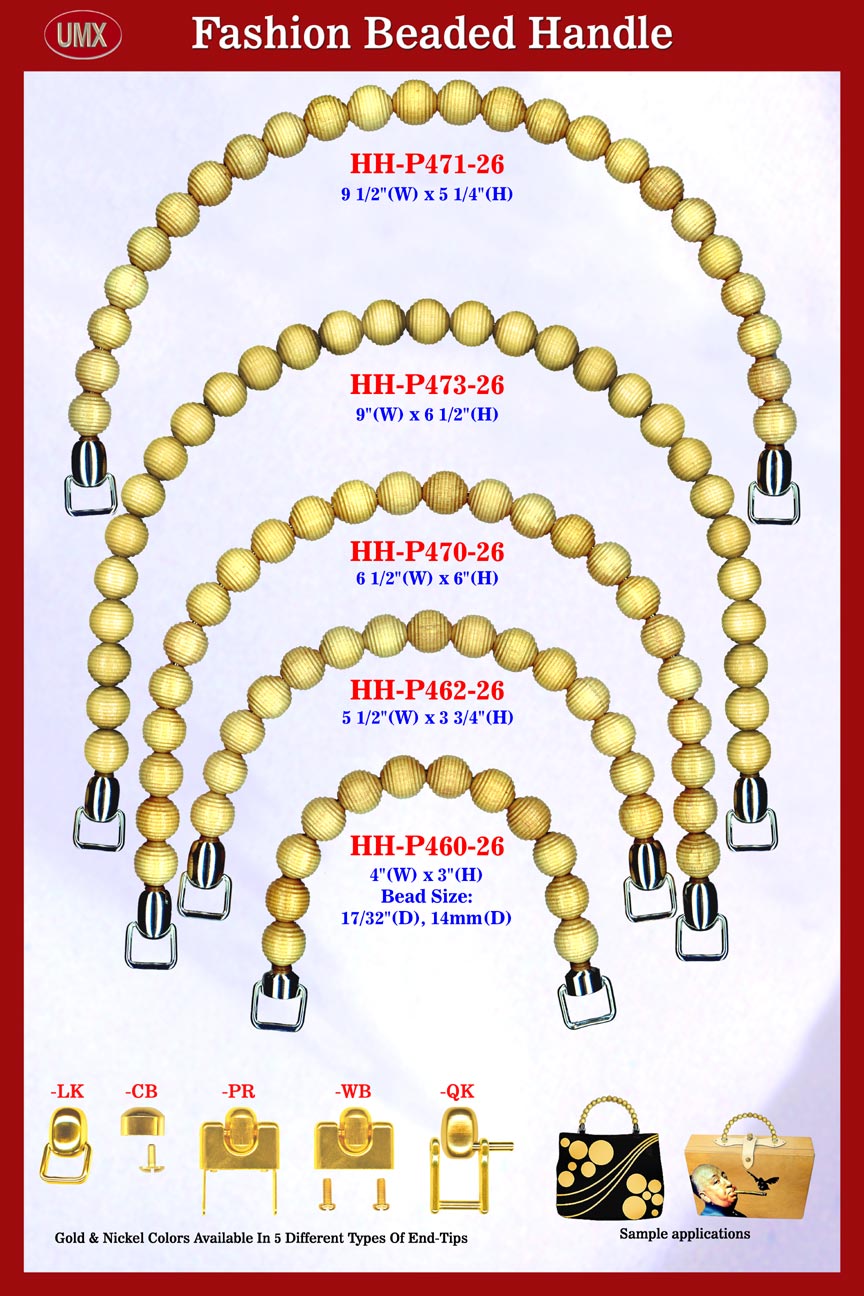 Summary:
With 17/32" (D) Nature color wood beads.
| | |
| --- | --- |
| Ordering Guide: Beaded Handles | Ordering Guide: Beaded Handle Frames |
Main menu - Handbag Fashion Handle Series
Main menu - Purse Frame Series
HOME, Magnetic Snaps, Purse Feet, Handbag Hooks, Purse&Handbag Chains, Bamboo Toggle Buttons, PRICING
HH-P4xx-1~22, HH-P4xx-23~46, HH-P4xx-47~92, Pumpkin-Beads-Series,Love-Heart-Series, Wooden-Beads-Series, Bare-Beaded-Handle-Frames

---

Order Hot Line Call: 1- (800) 755-6608

Contact UMX: info@umei.com