Compact Size Keychain Flashlights: A Great Add-on Flashlight For Keychains - Easy to Carry.
The high quality and compact size LED keychain flashlight are very handy and easy to carry. They come with heavy duty metal body, press on/off button, high quality enamel coating, swivel eye keychain hooks, and include 4 pieces of replaceable AG13 batteries. The strong LED light beam can help in a variety of applications. They are great add-on for your car keys, purses, retractable reels, lanyards and more.
Lanyards, Holders, Reels, Clips, Making

Keychain Flashlight,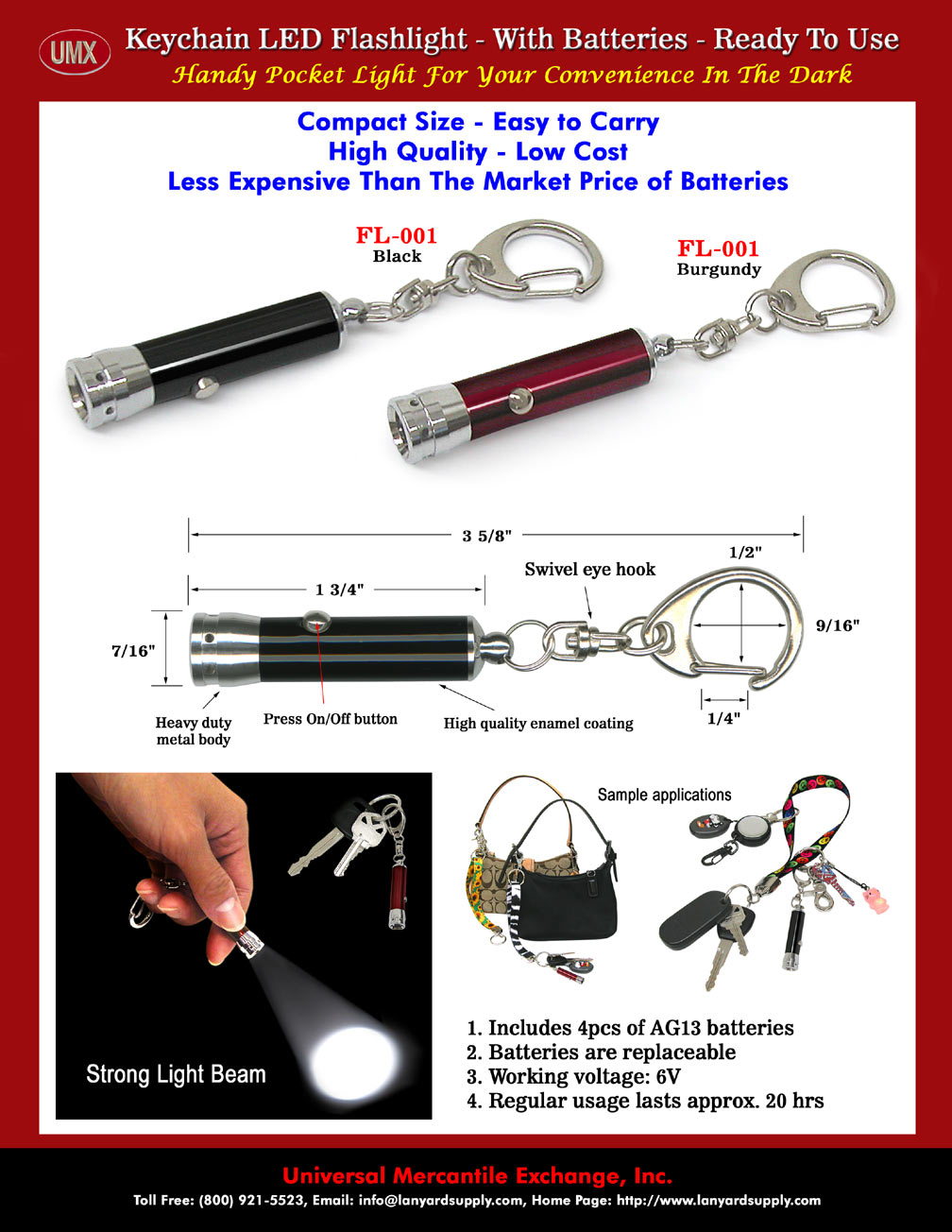 Key Chain Flashlights,

---
As leading manufacturer, our factory makes a great variety of high quality and low price pocket style mini LED key chain or key holder flashlight. If you are looking something special, just give us call. We will custom design and custom make it for you.
You are viewing UMX > Lanyards > Badge Reels > Keychain Flashlights - Compact Size - Great Add-on For Keychains.
---

Contact: info@umei.com