UMX BC-ST02 ID Badge Holder Straps with Metal Riveted Loops for Ball Chains, Cords or Plastic Tube Lanyards
BC-ST02 clear plastic ID badge holder strap comes with durable metal riveted loops designed for ball chain, string or plastic tube lanyard to go through it. The 1/4" plastic loop is big enough for most of ball chain, 1/8" round cord, plastic tube to go through. It can be use to hook up your ID card or name badge holder to your lanyards or other hanging devices. They are 1/2" wide by 3 1/4" long plastic ID badge holder straps. The clear plastic badge strap come with snap button can snap on your ID badge holders easily.

BC-ST02 ID Badge Holder Strap,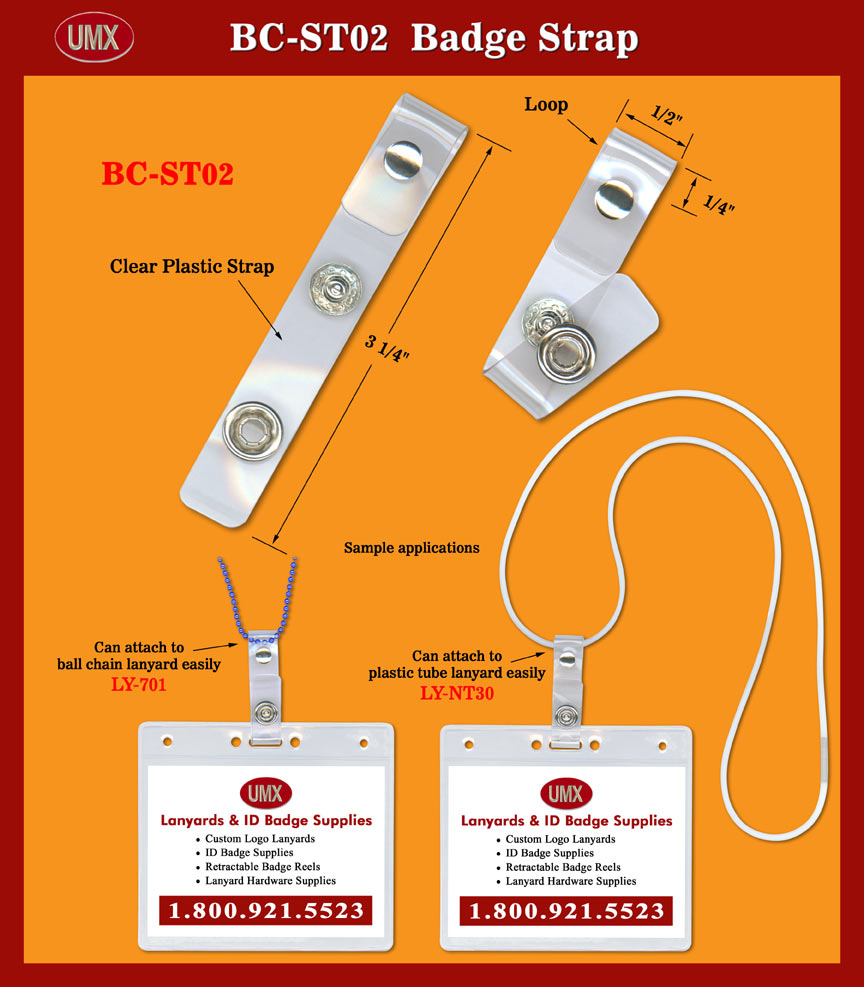 BC-ST02 ID Badge Holder Strap,

You are viewing UMX > Lanyards > Badge Clips > Clear Plastic ID Badge Holder Strap with Metal Riveted Loop for Ball Chain, Cord or Plastic Tube Lanyard to hook up ID card or name badge.

Retractable Badge Reels, Holders, Clips
---