UMX BC-701 Adhesive Pin Clip Name Tag or ID Holders With Safety Locks
BC-701 pin clip name tag holder or ID holder comes with adhesive tape on the back of metal pin clips. At the end of pin clip has a easy to open and close lock with safety end. The safety pin clip can protection your body or finger from hurting you by accident. The adhesive tape can be peeled and ticked on your name tag or laminated ID holder easily. The adhesive safety pin clips are 5/16" wide by 1 9/16" long.

BC-701 Adhesive Safety Pin Clips,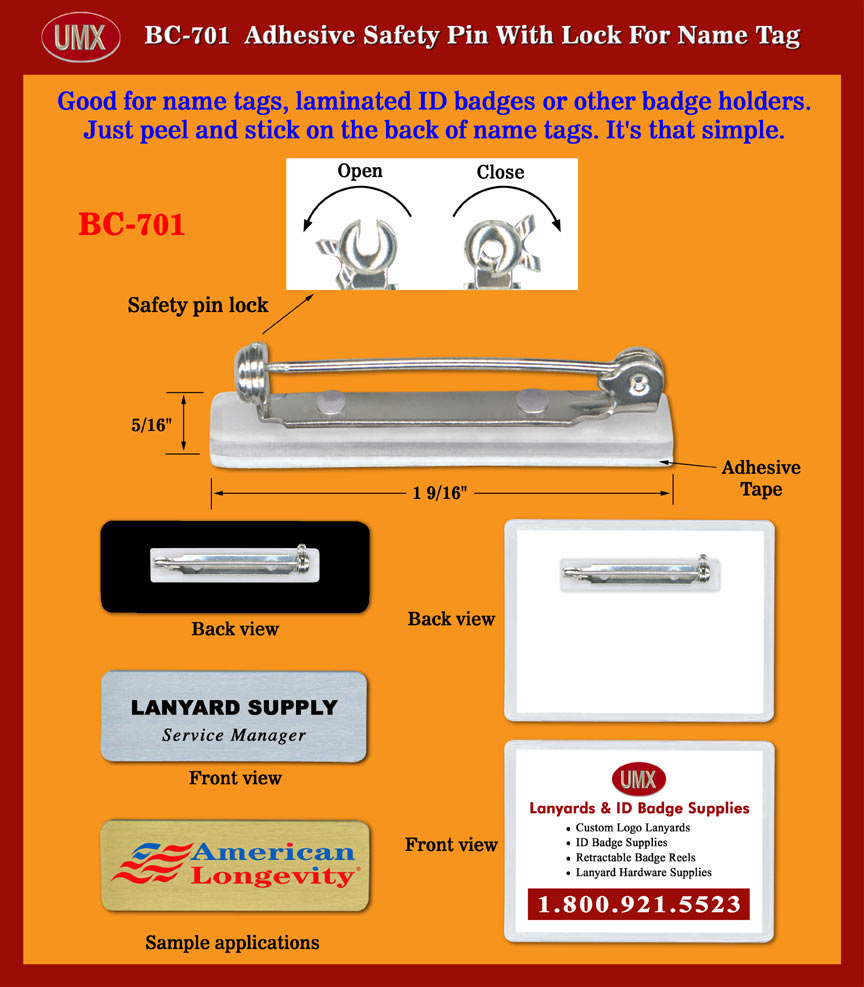 BC-ST02 ID Badge Holder Strap,

You are viewing UMX > Lanyards > Badge Clips > Adhesive Safety Pin Clip Name Tag Holders or ID Holders With Safety Locks For Name Tags, ID Cards or Name Badges.

Retractable Badge Reels, Holders, Clips
---