Recycled Golf balls & Used Golf Balls.
Why pay so much on name brand new golf balls ? Yon can try our high quality name brand used golf balls for only 10% cost of new balls. We carry A Plus 100% Best Picked Recycled Golf balls for Smart Golfers like you. Large inventory for you any time you want it. All name brands, good condition, excellent for over-the-counter recycled golf balls. We subdivide them into top quality pearl grade experienced golf balls, grade a counter recycled golf balls, printed range balls, striped range golf balls.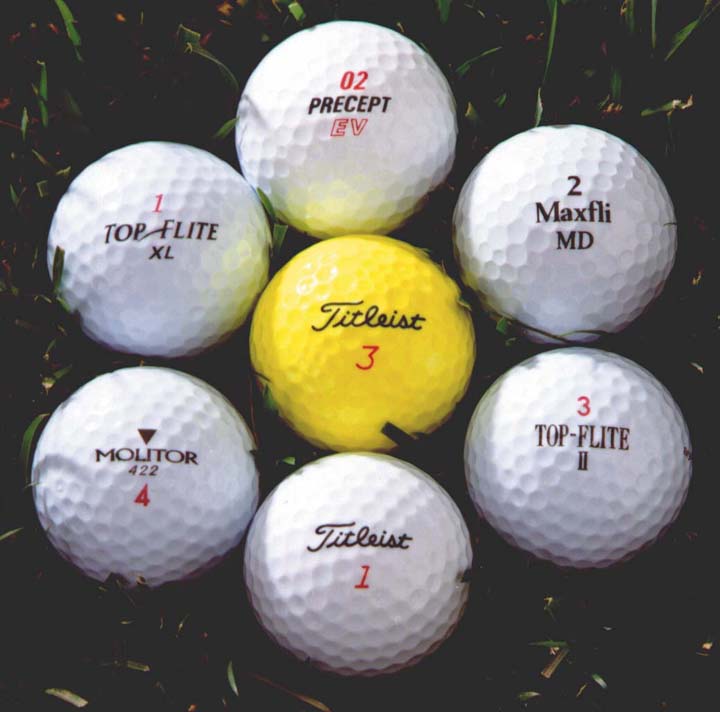 That's great !!!

Grade A Recycled Golf Balls

All Name Brands, Good Condition, Excellent Over-The-Counter Used Golf Balls.

$4.40/dozen
Used Golf Ball Series - We carry Titleist, Wilson, Spalding, Pinnacle, Slazenger, Dunlop, Bridgestone Precept, Maxfli, and Top Flite Recycled Golf Balls.
Main Menu -Recycled Golf Balls Series
Main Menu -Golf Balls and Golf Supplies
These Recycled Golf Balls have been packaged without the consent or authorization of their original manufacturer and are not covered by any of the warranties of the original manufacturer.
---
---
Order Hot Line Call: 1- (800) 755-6608

Contact UMX: info@umei.com