UMX Fashion Purse Frame HP8035
Metal Handbag Frame
HP8035 is a half ring purse frame made of metal with gold color and nickel color available. It is mainly designed for women's purse with easy-to-open and easy-to-close purse enclosure.
Size: Apx. Width: 5 1/2", Height: 3"
measured from the outside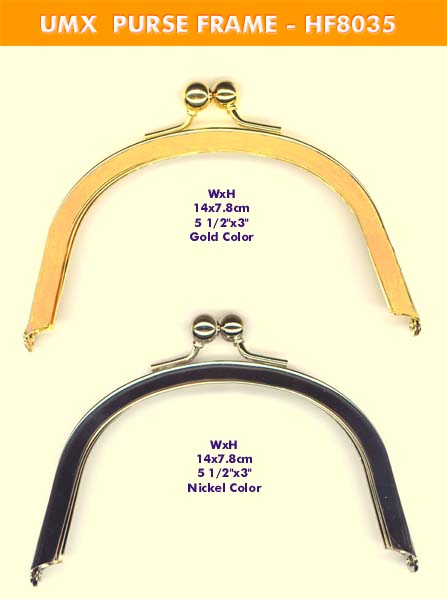 Over-All-View of Purse Frame HF8035 to HF8184
HF8035 HF8037 HF8038 HF8181 HF8184
Magnetic Snaps Snap Buttons Rivets and Studs
Main menu - Purse Frame, Handbag Frame Series
Main menu - Handbag Fashion Handle Series
---
---
Order Hot Line Call: 1- (800) 921-5523

Contact UMX: info@umei.com
UMX- Universal Mercantile Exchange, Inc.